From the Twitter account of one Mike Richards, here's a look at a game most of us had given up for dead.
Check
it out: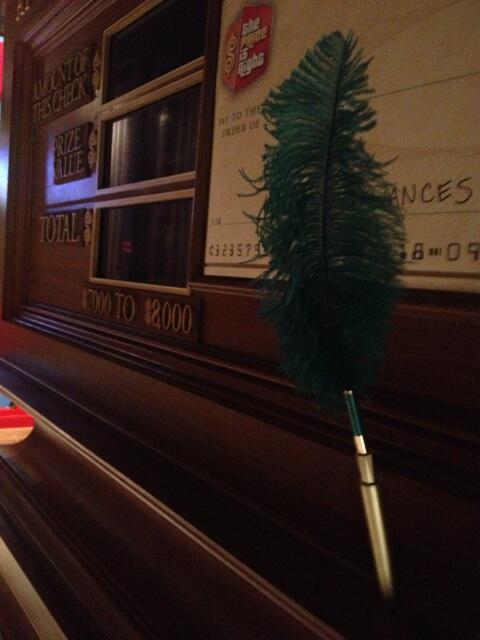 No word yet as to when it'll actually return, but based on this photo, I suspect the episode where it makes its re-debut is already in the can and waiting to come around in airing order.
All that remains now is Credit Card, and I think they may have just scrapped that one altogether. But, you never know.
UPDATE (7:46 PM EDT):
A Tweet from Drew Carey gives us the pertinent info:
Just played Check Game on #TPIR for 1st time in over 4 years. Airs June 20th.
— Drew Carey (@DrewFromTV) May 7, 2013